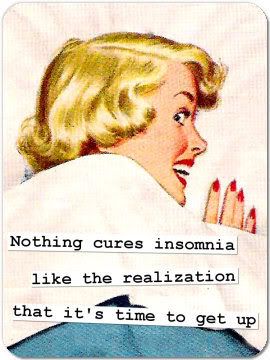 After you reach a certain age (and it is different for all of us) a really good night's sleep becomes a very elusive prospect. We have reached that age. It is a rare night, indeed, when both of us sleep all night and we really treasure those times.
A few weeks ago my sister-in-law asked if we would like a queen-sized
Tempurpedic
mattress and boxspring. These are the very expensive beds they advertise on TV as being designed by NASA. . .
We had looked at these beds a few years ago and saw they were way out of our price range so we just passed on them, but now we were being offered one for free! Of course, we said yes.
Well, not only did they give us the bed but they even delivered it. Don't I have a sweet brother and sister-in-law.
The first night we had the new bed I was not sleepy. I read for awhile and then turned the lights out and just could not fall asleep. So I finally grabbed my book and pillows and went to the guest room. I was awake until 2:30 in the morning-UGH!!! My hubby, he loves the new bed and he slept like a baby.
The second night we laid down to sleep and my sweetie's legs started bothering him (restless leg syndrome). He tossed and turned until I finally got up and, yes, you guessed it-moved to the guest room. Oh, yes, my hubby, he loves the new bed-as soon as I moved he slept like a baby.
Then finally last night I got to sleep in the new bed. It is very comfortable. It does take a little getting used to because wherever you lay the mattress conforms to you and you don't roll easily. But the new bed is definitely a keeper.
We are definitely going to enjoy our fancy, expensive (and free) new bed. Thanks, Pat and Alicia, we do appreciate it very much.