A few weeks ago I
posted
about a customer who wanted a Little House on the Prairie dress for her daughter and a matching outfit for her daughter's doll. Julie was kind enough to share photos with me of her daughter enjoying the surprise gift.
It is Christmas morning and this little lady looks very happy.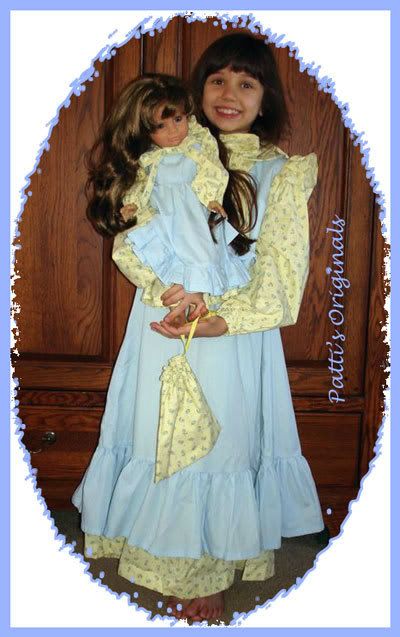 Getting the baby dressed. . .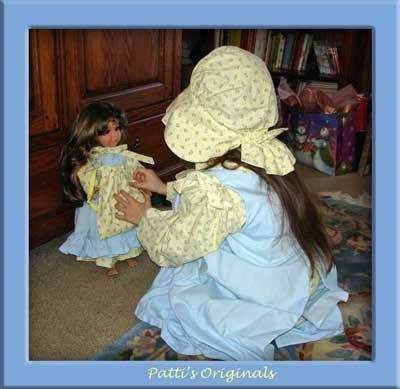 This is the new baby doll dressed to match.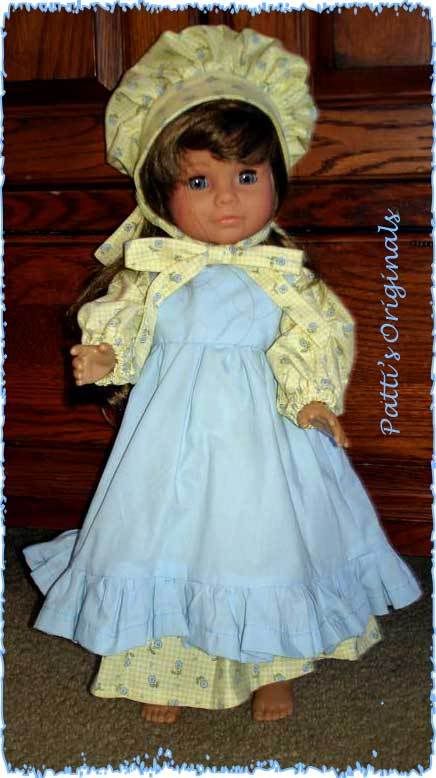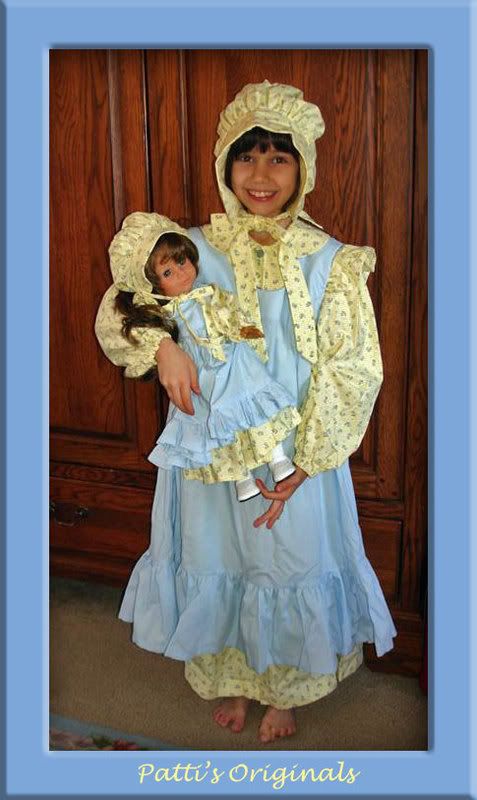 All dressed and ready for fun.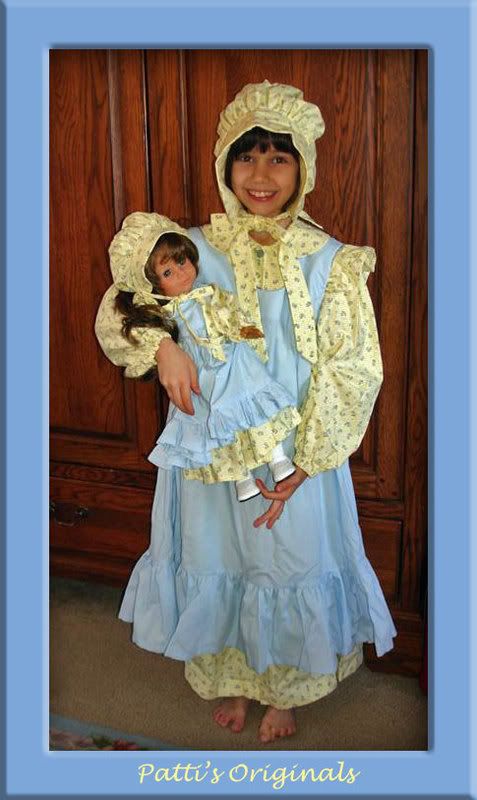 Julie's daughter had a birthday a few days after Christmas and she had me make a mop cap (just like Laura Ingalls wore) for her daughter and the baby doll.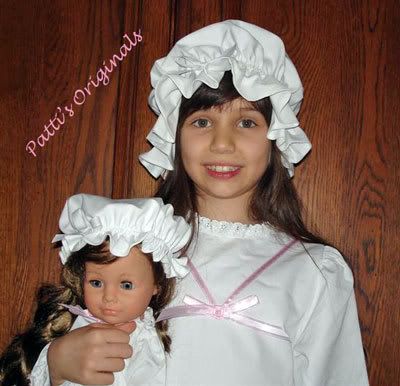 I do believe this little sweetie will remember this holiday for a long time.
Thanks Julie for sharing with us!!
Most of the designs I blog about are custom creations-if you see something you like or I can help you with a custom creation please contact me
here.