Our eldest granddaughter is always complaining she can't find merchandise with her name on it. We're going to rectify that situation with a custom bracelet.
My husband, the jewelry designer in our family, purchased some 925 silver block letters to spell L-Y-D-I-A and some Swarovski crystals in her favorite color - purple. Here's a photo showing the "raw materials" of the "Lydia" bracelet.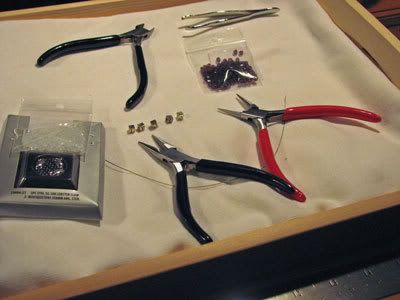 Silver graded 925 is considered "sterling silver" and is the correct grade for both strength and beauty.
The Swarovski crystals are a high grade lead crystal glass - they are precision cut for maximum light reflection.
Here's a photo showing the finished bracelet.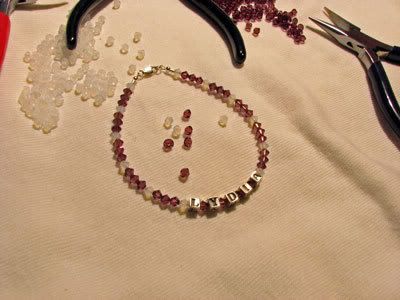 I think Lydia will love her new bracelet!!