Take some terrific material with red, white and lavender hearts. Add to this a classic styled jumper.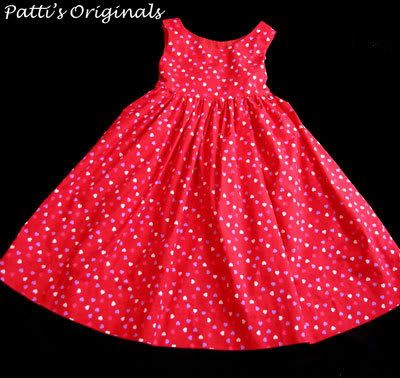 And then put it on top of a white petticoat dress and you have a classic look that's always in style.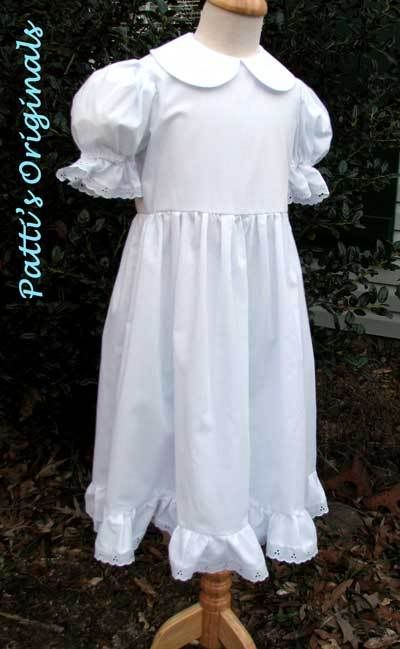 These petticoat dresses are so versatile. They go under any jumper, skirt or vest to create a soft, feminine look. The sleeves can have either a ruffled edge or a sleeve band. The outfit is created so that only a hint of eyelet shows at the hem line.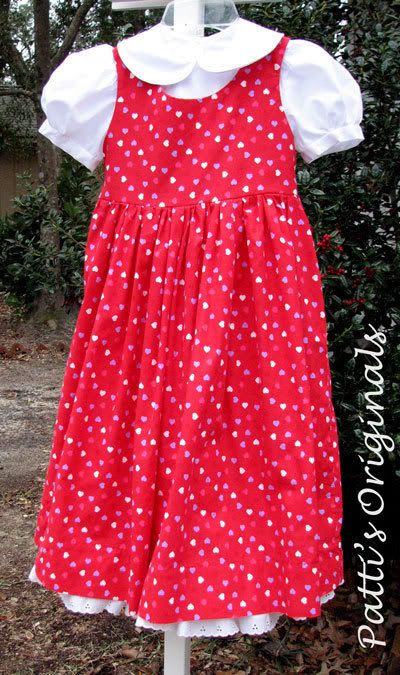 These petticoat dresses and jumpers are a real classic that never goes out of style. Every young princess looks adorable in these.